BACKGROUND
An Garda Síochána were fully migrated to the National Digital Radio Service (NDRS) in March 2011. Subsequently, feedback on the availability, security and resilience of the network was very positive. Despite An Garda Siochana's comprehensive pre-testing and real experience to date, it was apparent that the security operation for the Queen's visit would test the service to its limits. As per the requirement from the emergency services and the Department of Finance, the network was planned and built to provide additional capacity for major events and incidents. Previous to preparations for the state visits, NDRS capacity was tested at many large national events held hroughout the country. These included St Patrick Day Festivals held in multiple cities, All Ireland Football Championship Finals in Dublin's Croke Park (80k public attendance) and the National Ploughing Championship. As result, confidence in the Tetra service was high in advance of these important state visits.

4
State Agencies Connected

14
Site Visit Locations

5
Number of Counties Visited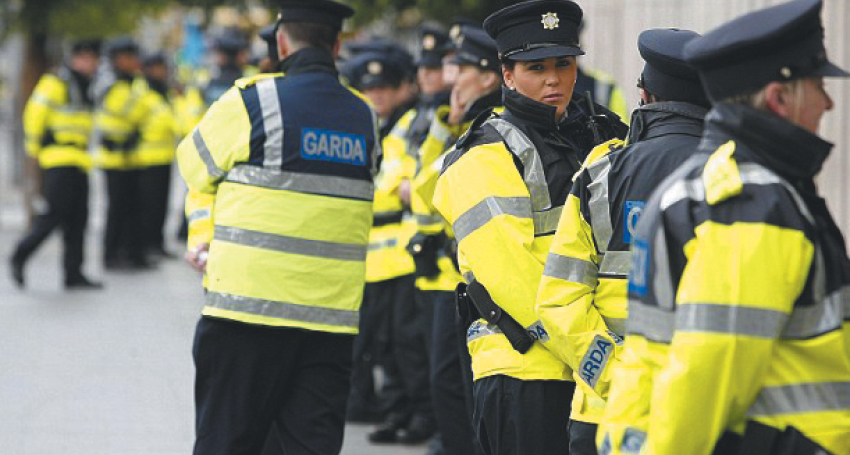 Preparation and Planning
Operational planning began in earnest with An Garda Síochána immediately following the announcement by Buckingham Palace in early March. A review of network coverage and capacity for all the key sites involved in the operation took place. Particular emphasis for coverage capacity was given to the key sites on both dignitaries' itineraries which spanned 14 separate sites across five counties. The review was done jointly with An Garda Síochána based on confirmation of Garda user deployment numbers and the talkgroup plan which indentified the groups/individual users that would need to communicate with one another. These requirements were then aligned with other organisational agencies involved in visit arrangements. In all, security attendance would incorporate 8000 Gardaí supported by the Irish Army, officials from the Department of Foreign Affairs and The Office of Public Works.
Interoperability
Gardaí and the Irish Army were in constant contact throughout the visits, as well as in contact with multiple international security agencies and personnel at all times.
Encryption
The NDRS provides the unique ability to communicate with partnering emergency and military services in a secure and encrypted manner, meaning sensitive information being communicated between agencies remains private.
Coverage
The coverage capabilities of TETRA solutions, meant there was no alternating between networks through for any State Visits. The same secure and encrypted protocols were implemented across all 14 sites.
THE RESULT
Comprehensive multi-agency radio telecoms support which provided dependable, secure and non-contentious communication throughout the Visit periods.