What is TETRA Ireland?
TETRA Ireland is an Irish company that owns and operates the National Digital Radio Service (NDRS).
TETRA Ireland was appointed by the Department of Finance to build and operate the NDRS following a competitive tender process undertaken in 2006.
Our mission is to deliver a National Digital Radio Service that offers our customers the best mission-critical communications solution there is.
What is the National Digital Radio Service?
The NDRS is a purpose-built secure digital mobile radio network developed, using Terrestrial Trunked Radio (TETRA technology) to meet the needs of our Security, Fire & Safety, Health, Government & Public Service agencies.
What is TETRA Technology?
TETRA is the worlds leading secure digital radio technology, and was selected as the preferred platform for the NDRS.
TETRA is the global benchmark for secure, resilient, mission-critical communications, and is governed by the European Telecommunications Standards Institute (ETSI).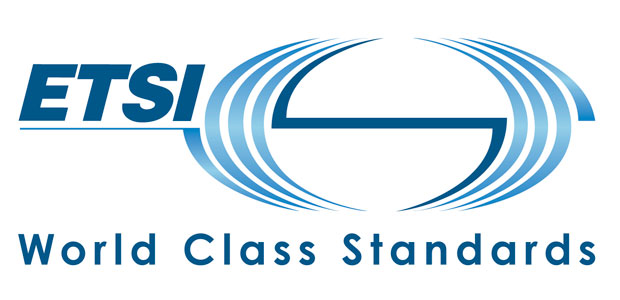 Who is TETRA suitable for?
Our customer base is diverse and includes national security and enforcement agencies, health and emergency services, state utilities, county councils and voluntary organisations.
Depending on their scale and operational mandate different organisations and agencies require different communications needs.
How is TETRA different to commercial mobile networks?
The NDRS is government mandated to provide superior security, coverage in even the most rural areas, greater resilience and unlike traditional networks a TETRA network can also enable simultaneous interoperation between multiple agencies on a single platform.
TETRA Ireland's NDRS network provides unique benefits to professional mobile radio users who require rapid, secure, dependable one-to-one and one-to-many radio communication.
How good is the coverage?
The NDRS offers its users best-in-class network coverage throughout the country. It differs greatly from mobile phone network's which focus primarily on population coverage.
The NDRS is a purpose-built, stand-alone network delivering 98% overlapping land mass coverage which encompasses building and land areas regardless of population concentration.
Uniquely it also provides Air-Ground-Air coverage giving fixed and rotary wing aircraft excellent communications and a wide area communications which includes Ireland's islands & up to 20kms off-shore.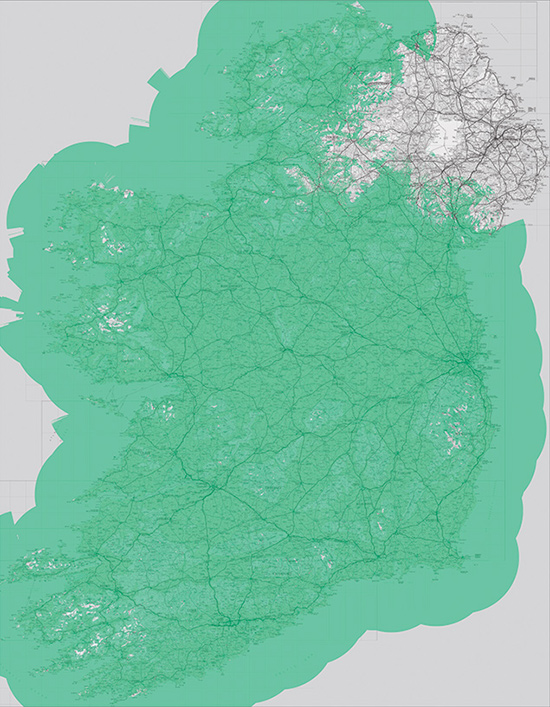 Mobile Coverage Map
How reliable is the Network?
The resilience of the NDRS is uncompromising and unrivalled. It is uniquely safeguarded against any possible failures or high levels of voice and data traffic.
Since inception the network has been tested in real advertsity through various severe weather and emergency events, significantly outperforming comparable commercial networks.
This allows TETRA Ireland to provide total end-to-end failsafe continuity of critical communications to our customers.
How secure is the network?
The NDRS is Irelands most secure mobile radio communications network and operates with five levels of security to protect the users' identity and all voice and data traffic.
On air interface encryption removes any risk of unauthorised external eavesdropping.
End-to-end radio encryption secures all communication between users.
All users and radios on the network are monitored and individually identified to eliminate unauthorised infiltration.
Rigorous agency partitioning allows diverse user-groups to independently co-exist on the network.
Can I inter-operate with other agencies on the NDRS?
Interoperability is critical for many of our customers. The NDRS serves multiple organisations, including security, defence, emergency, local government vital infrastructure and voluntary services, to collaborate and co-ordinate their planning and response to diverse events and emergencies.
NDRS users can either switch to a designated, shared multi agency channel or can call individual radios in their network, enabling a coherent and co-ordinated operational response.
AVL / GPS Tracking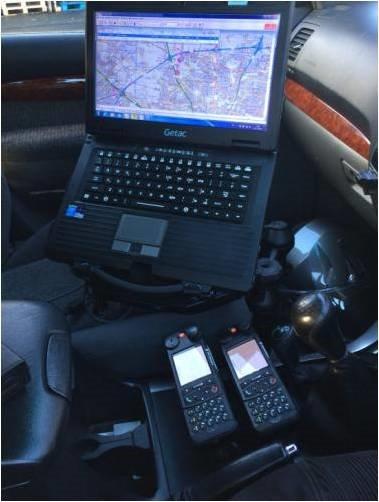 This newly developed Automatic Vehicle Location (AVL) GPS tracking solution allows remote receiving of GPS asset locations carried over the secure Tetra Ireland Packet data network. It utilises the Tetra Ireland Radio network and existing Tetra Ireland/Terrafix AVLS system for real-time tracking and management of personnel and vehicles with GPS enabled Tetra Mobile or Hand-portables. The recorded location data can be stored within the tracking unit or it may be transmitted to a central location data base. This allows the assets location to be displayed against a map backdrop in real time and is ideal for use in strategic asset deployment.
Benefits
• Real-time remote based tracking
• Based on standard AVLS product
• Secure tracking of assets
• Increased efficiency and response times by reducing
operating times & costs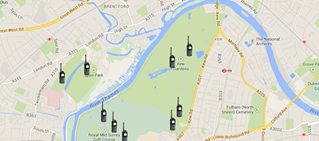 • A range of inputs/outputs can be configured to offer
the opportunity to add functionality i.e. emergency
Functionality
• Remote GPS tracking resource capability permitting standalone Command and Control (when used in conjunction with
a dedicated voice radio).
• Remote (vehicle based) Automatic Vehicle Location Service (AVLS) GPS tracking solution.
• Remote data communications carried over secure Tetra Ireland Packet data network
• Uses the Terrafix AVLS system used for real-time tracking and management of personnel and vehicles with GPS enabled
Tetra Mobile or Hand-portables.
• Load and track a maximum of 250 assets in a configuration (Handportable or Mobile) with an maximum expected load
time of 6 minutes before live tracking commences .
• Reliable, efficient tracking system enabling the user to manage, track and view assets in real-time.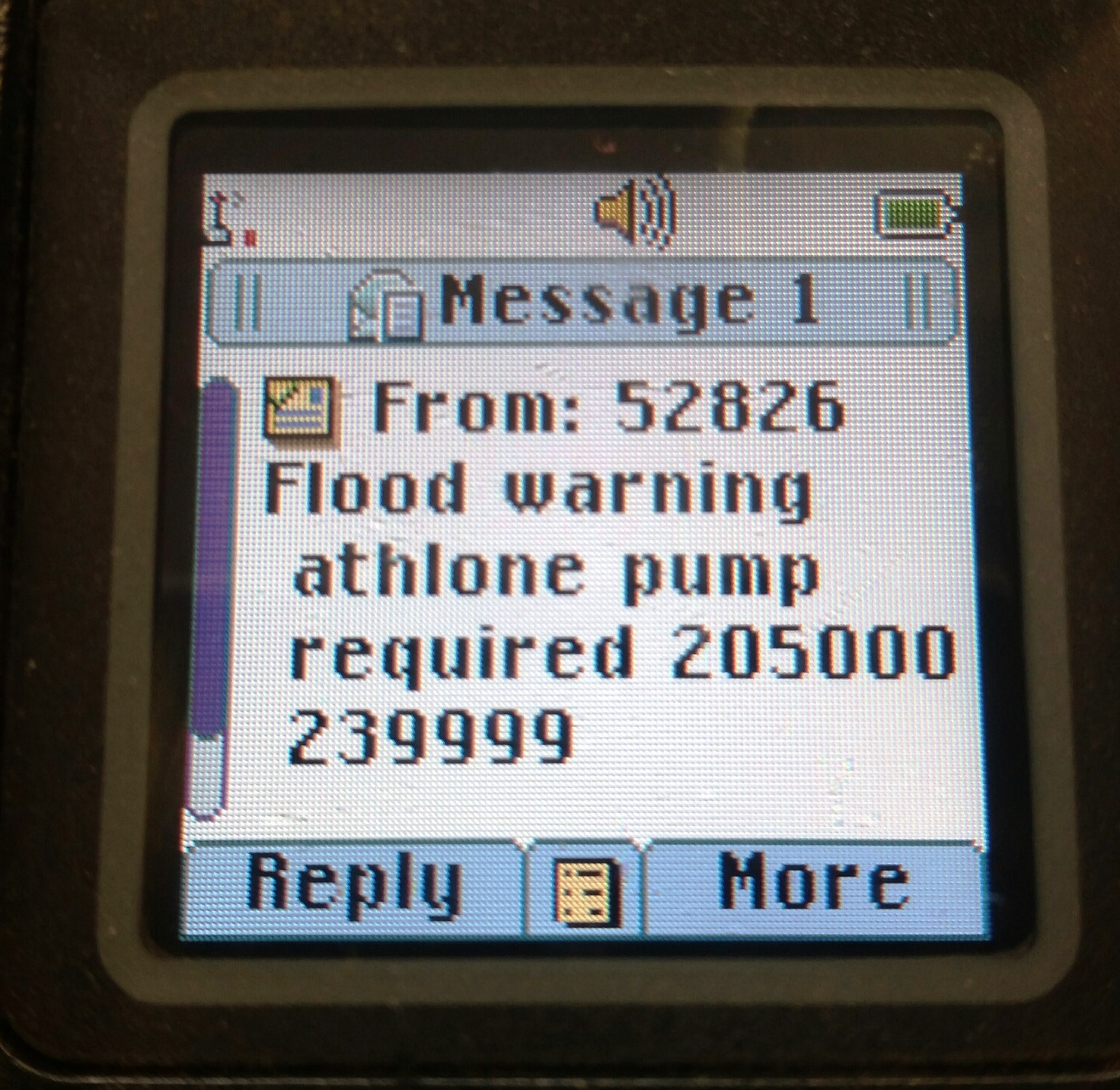 NDRS Group Message sends an instant message to a talk groups and individual users terminal from one console. This gives you the ability to contact multiple users across a variety of agencies. This could be useful in a missing persons alerts or flood alerts are where information needs to be shared quickly.
The Inter-Agency Emergency Management Office is also a valued customer of Tetra Ireland, and is tasked with the support of agencies in the planning and preparation for any response to Major Emergencies.
Will my people be safer with Tetra Ireland?
Yes.
TETRA Ireland offers a variety of services for Lone Workers including our 24/7 Managed Emergency Response Service (MERS) for users operating in more challenging operational contexts.
The speed, escalation and resilience of our MERS solutions are unique and unrivalled. These include a variety of options to provide peace of mind and security for you and your colleagues:
Emergency Call Response
This service reacts immediately to the press of the emergency call button on the user's terminal in the case of a perceived threat to the worker. The call routes directly to the TETRA Ireland Bureau with GPS co-ordinates (if activated) which follows the predefined escalation process for assistance.
Man Down Detection and Response
In some cases, agencies require a worker safety solution that detects non-movement from a worker that would indicate the user is in need of assistance. TETRA Ireland provides motion detection monitoring of agency workers upon request from agencies.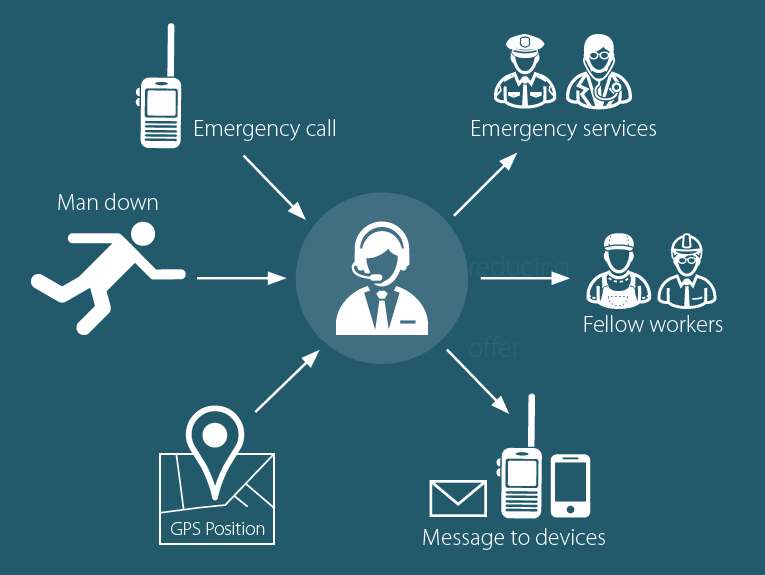 Is the NDRS very expensive?
No.
We design the most cost effective solution possible to meet the complete critical communications needs of each of our customers.
Every Agency we deal with is different and has different critical communications requirements. Some are large, with many users, some small with only a handful. Some operate on a 24/7/365 basis while others work weekdays from 9am to 5pm, but perhaps in very challenging environments.
We work in partnership with our customers to tailor requirements to their specific needs and deliver the best value solution that delivers peace of mind and the right functional capability for their particular needs.
How flexible and scalable is the NDRS?
Infinitely.
The diversity of our agency customers, in terms of scale, operational remit and requirements, and number of network users is testament to this.
On the one hand we provide solutions for voluntary groups with only a handful of users but need to interoperate and co-ordinate with other agencies and at the other end of the spectrum we provide total communications solutions for large organisations like An Garda Síochána.
We also work with dozens of state agencies, county councils and large utilities with highly diverse operational needs for whom we provide tailored network access and functionality.
What all of these agencies have in common is total confidence that the chosen solution for their mission-critical communications delivers the highest possible levels of coverage, resilience, security and interoperability. By any of these measures the NDRS is unrivalled.
Are there different subscription packages available?
We offer a range of packages to suit your agencies' individual needs. Each of these can be further tailored to create the optimal solution for your operational and organisational requirements:
Type 1 A Voluntary only
Specifically designed by TETRA Ireland for the many voluntary organisations in Ireland that support our Primary Response Agencies. Type 1a equips voluntary agency groups and users serving our communities with a premium voice and data communications solution.
Type 1-2
Designed for the mobile worker who needs secure, dependable voice communications with the added benefit of a personal safety solution. This service type provides voice and data communications to smaller agency groups and users working alone.
Type 3-4
Providing users working in a predefined geographical area with secure operational digital radio technology. This service is ideal for country-wide government departments or agencies that require a set number of talk groups that are geographically located in the immediate area.
Type5- 6
These service types are our most comprehensive communications product. It brings together a suite of integrated voice and data services for the public safety worker supporting full national mobility, wide ranging communications including telephony and personal safety functionality.
What does TETRA Technology look like?
Our wide range of user terminals provide an easy to use highly intuitive user interface. The terminals can be programmed according to customer requirements including personalised menu structures and symbols.
Handheld
TETRA Ireland offers a range of portable TETRA terminals from leading suppliers that fulfill data only and combined voice and data needs.
Atex
Atex mobile terminals offer safe and effective ways to communicate in hazardous or explosive environments
Vehicular
Vehicle mobile terminals offer uninterrupted and dependable communications while on the move
Fixed
The fixed mobile range offers top of the range TETRA terminals adapted especially for emergency responders' ease of use.
Gateways
Gateway and Repeater terminals provide additional coverage solutions, exceptional audio and advanced data connectivity
Accessories
We offer a range of accessories which provide improved ease-of-use and adaptability to all TETRA terminals.
Click here to view more information on our handsets and download datasheeets/brochures.
Does TETRA Ireland provide user training?
Training is a critical part of the process of on-boarding new customers onto the NDRS.
We provide comprehensive user training on the user technology, on agreed operational communications procedures and protocols as defined by the agency, and as necessary on aspects of interoperation with other partner agencies.
What about support services for customers and users?
We aim to provide network uptime of at least 99.97%, and just as the users of the NDRS are depended on by the public on a 24 hour, 365 day basis, the TETRA Ireland customer support response is always available to users of the network.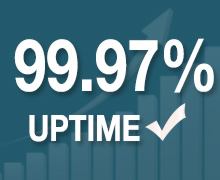 We provide an 'always on' support to NDRS users providing assistance and responding to queries. The specific support model can be customised for each individual agency and is based around the following structure:
Network Management and Operation
Our Customer Service Centre team is backed up by our 24 hour Network Management Centre which proactively maintains and monitors the network and its out-managed service offerings around the clock. TETRA Ireland also has a nationwide field service team, ready to action fault resolution and maintenance of customer equipment installations.
Customer Service
The TETRA Ireland Customer Service Centre provides a one stop shop for resolution of all support queries from network and application issues to subscriber and terminal support and repair. All support queries are tagged and tracked using the TETRA Ireland portal application which provides customers with an online view (via a private network connection) of their trouble tickets and of the network status. Our dedicated CSC team proactively manage each issue to resolution.
Vendor Level Support 24x365
To complete our end to end support model, our network partners, Motorola provides a vendor level support for the network platform on a 24x365 basis.