BACKGROUND
Dublin and Cork Airports are critical pieces of national infrastructure with over 30 million passengers transiting through them each year. The DAA chose to partner with TETRA Ireland to deliver secure, interoperable, and resilient communications for the emergency and security agencies, operating in its Airports, who ensure the saftey of those passengers.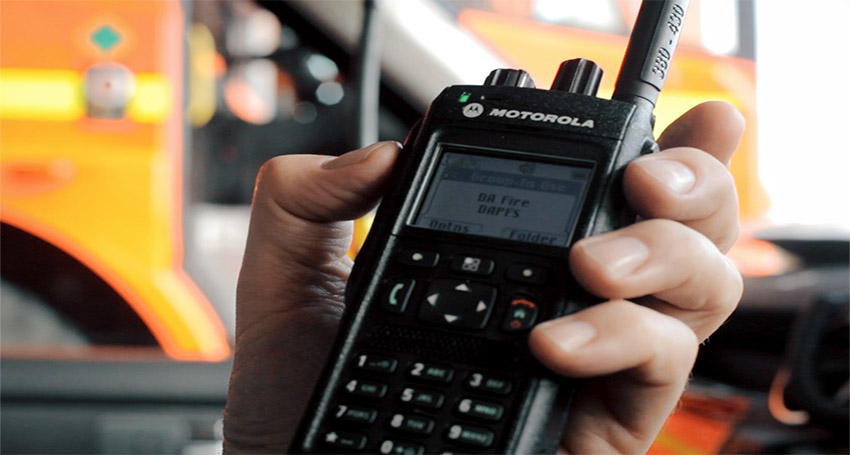 TETRA Ireland Deployed by Dublin Airport Fire and Police Services
Each year Dublin Airport welcomes upwards of 30 million passengers. Open 24 hours a day, 364 days a year - closing only for Christmas Day - in effect Dublin Airport is a small city. Cork Airport, serving almost 3 million passengers per annum, has been a key gateway to the south and south west of Ireland for over 50 years. Every day, thousands of staff from dozens of agencies, from Air Traffic Control, to Customs and Revenue, Ground Staff to dedicated Airport Police and Fire Services,can seamlessly coordinate their operations to ensure the security and safety of transiting passengers, and many thousands of airport personnel. The Airport's Fire and Police Services have unique operational remits and challenges, and a wider requirement to coordinate with national and local first responder and security agencies such as An Garda Siochana and the National Ambulance Service. Maintaining secure, interoperable and resilient communication across multiple agencies is also imperative the event of a major emergency. This is why the NDRS was selected to provide a communications network for the various agencies serving these critical pieces of national infrastructure.
Interoperability
Dublin and Cork Airport Emergency and Management Services can interoperate on a dedicated call group
Resilience
In the event of an emergency event the TETRA Ireland network features unrivalled reslience.
Security
Airport emergency services can communicate securely on the encrypted NDRS.
THE RESULT
TETRA Ireland is proud to serve our national airports and the staff who work in them. Both for day to day operations and, in the event of a major emergency response, the benefits of TETRA technology and the NDRS are clear.