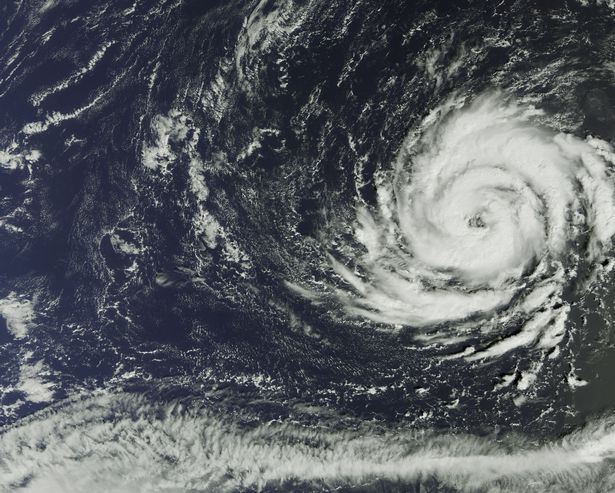 Published on October 22, 2017
Storm Ophelia and the NDRS
---
As a STATUS RED weather warning was issued in Ireland last week the country braced itself for Storm Ophelia. Met Éireann had predicted that the storm was likely to be the most severe weather event to hit the country in over 50 years.
People across the country were told to avoid travelling unless it is absolutely necessary. Many public transport services were on lock down , schools and business closed. Our network team like many of the countrys emergency and public safety services were working overtime to ensure the continuity of service of the NDRS network.
The resilience of the NDRS and the ability of TETRA Ireland to manage these emergency events on the network were demonstrated again this month. We have been presented with two major storms events in the past 3 years which caused widespread power loss on a prolonged basis across the south of the country.
During both of these emergency events TETRA Irelands operational response and the resilient design of the NDRS network ensured that the NDRS continuously provided the highest levels of coverage to the emergency services in the southern region of the country where the impact was greatest which minimised the impact on end user operation.
· Storm Darwin: February 2014 (Prolonged loss of mains power to 260,000 ESB customers)
· Storm Ophelia: October 2017 (Prolonged loss of mains power to more than 360,000 ESB customers)
With so many response agencies depending on us including ESB Networks emergency crews working to restore power where it was safe to do so. Communications was key.
All of the NDRS network sites all have 12 hours battery back up with many of our sites with on site generators. The resilient design means if a site fails, a nearby site can cover, on average, 90% of the area served. We have Extensive overlapping coverage 96 % Overlapping Mobile Coverage of Landmass , 88.6% Overlapping Hand portable Coverage of the Land Mass of the Republic of Ireland and with the use of high boomer sites we can ensure alternative transmission paths are available if we need to do so.
---