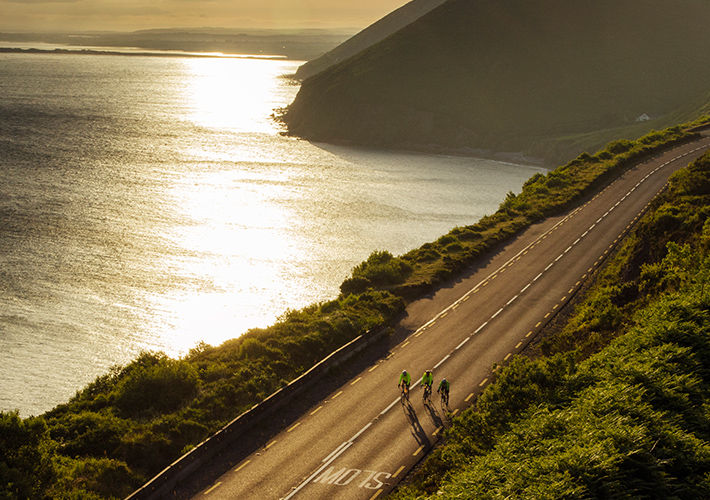 Published on October 19, 2016
Kerry Civil Defence introduce NDRS AVLs for the Ring of Kerry Charity Cycle 2016
---
Introduction of AVL to Civil Defence
Kerry Civil Defence utilised the national digital radio network for the Ring of Kerry Charity Cycle for the last 3 years. They solely use TETRA for communicating between mobile crews situated around the Ring of Kerry and the Control Centre located at the Gleneagle Hotel in Killarney, Co. Kerry. This years cycle event saw them introduce TETRA Ireland AVL (Automatic Vehicle & Personnel Locator) package for the event which enabled Controllers to view where each ambulance was located in real time along the ring of Kerry.
The Kerry Civil Defence provide the medical cover each year for the charity cycle ,there are approximately 24 ambulances active on the circuit from 05:45hrs and 20:30hrs. The ambulances are made up of 4wd vehicles, land ambulances, support vans and medic motorcycle. Automatically the TETRA sets send their location to the control screen showing location,direction of travel and speed. This ensures that the closest resource can be sent to a medical call and also it cuts out the need of having to ask individual units as to their position on the circuit. You can then initiate a private call to just that one resource and dispatch them to the call, this is done on a private net call so that all other resources do not have to hear the call details.
"It was fantastic to have such a quantity of TETRA terminals as it enabled Civil Defence to operate solely on the digital system. Without the additional handsets the civil defence purchased and AVL Kerry Civil Defence would have had to operate an antiquated VHF Radio system using different repeaters and channels making it difficult for the user and which could have potentially delayed ambulance deployment to a call. We would have to keep contacting each ambulance every 5 minutes to ensure that they were in the right position around the circuit."

Paul Baynham, Kerry Civil Defence .
Requirement for AVL
Automatic Vehicle & Personnel Locator (AVL) is an essential requirement for basic operations now within many agencies. It is utilised by crews at such event providing Medical duties, Search and Rescue Call-outs and other activities requiring a communications link between a base and the mobile crews. AVL ensures that you can plot a given resource and send the most appropriate resource to the incident. The tracking of resources is done in real-time and is extremely accurate.
---