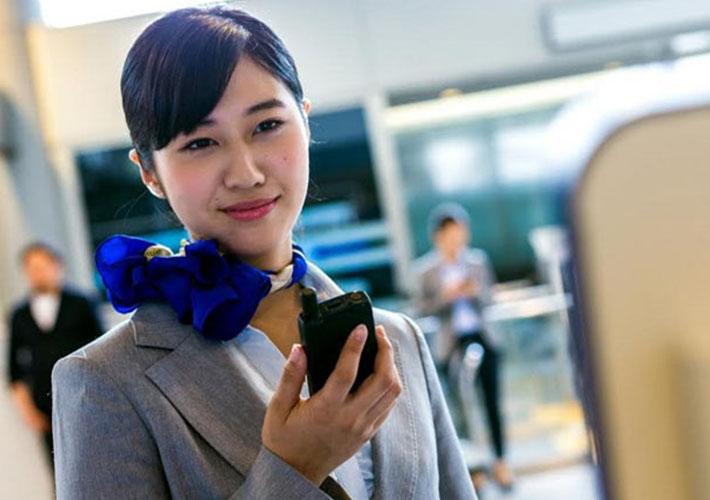 Published on June 15, 2017
Is Smaller Smarter for Newest Motorola TETRA Radio ?
---
Motorola Solutions' ST7000 small TETRA radio combines high-quality audio and an intuitive, touch screen user interface in a pocket-sized design for business-critical operations.

The ST7000 small TETRA digital radio targets a fast-growing market that demands high-quality audio in a discreet size.
It provides customer-facing professionals in many industries such as healthcare, travel & transport as well as government officials& executives with an easy-to-use device.
The ST7000 sets a new standard with the ideal combination of form and function featuring loud and clear audio, a simple user interface, flexible connectivity and durability.
The ST7000 small TETRA radio features a semi-integrated antenna so it fits easily in a pocket. Touch-sensitive buttons and integrated Bluetooth® 4.0 wireless technology make the ST7000 a flexible, modern TETRA radio, including these features:

A reversible USB C connector for flexible charging and programming
A 3.5mm audio connector for maximum accessory compatibility
Vibration alerts and haptic feedback for discreet use
White organic light-emitting diode (OLED) screen with a touch user interface for easy navigation
A weatherproof design with an Ingress Protection (IP) IP54 rating
Certified to withstand shock and drops with MIL-STD 810 F/G rating
Extended battery life of up to 19 hours
Low distortion, loud audio
A 1.8W transmission power for uncompromising coverage
An open speaker port and automatic gain control for clear audio against the loudest background noise
Tactile keys providing simple push-to-talk, volume, talkgroup and power control with an intuitive, touch screen user interface that controls other radio functions
---