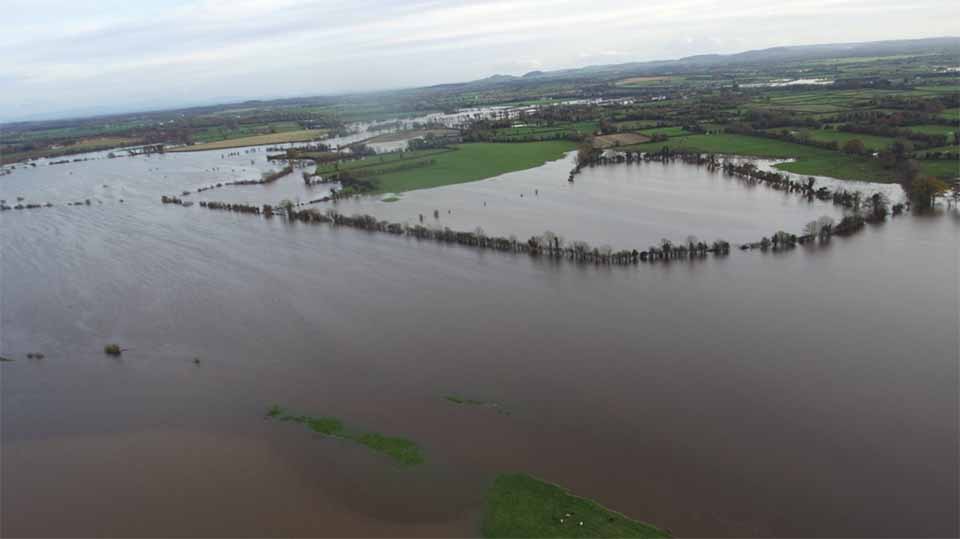 Published on November 28, 2017
Flood Relief Response in Laois
---
A Multi-agency efforts to alleviate and restrict flooding in County Laois took place over the weekend to assist the public and businesses following the floods which took place in Mountmellick and Portarlington in County Laois this week.
Laois Fire & Rescue Service, Laois Civil Defence and the Defence Forces have been working tirelessly since Wednesday to help communities in Mountmellick. The town was shut-off because of the flooding. Schools, businesses and local shops were all closed.
The fire service was pumping water from houses and businesses. Almost each of the eight fire stations on County Laois were active during the critical flood period with further assisted being provided by fire crews from neighboring counties of Offaly, Westmeath and Longford.
Laois Civil Defence had dozens of volunteers, vehicles and equipment in use throughout. They too were provided with assistance from their colleagues from counties Kildare, Westmeath and Dublin.
Over 100 homes were destroyed, leaving hundreds of people displaced and having to take shelter in emergency rest centres which were established by Laois County Council. The worst affected areas were on the Clonaslee side of the town.
On Thursday, the Defence Forces deployed 30 of its members from the Defence Forces Training Centre DFTC in the Curragh, to assist emergency workers and the community in Mountmellick, with specialist equipment to assist in flood defence, mobility and clean-up tasks.
Laois Civil Defence' Operational Command and Support Unit was central for the communications and crisis management system operated by Laois County Council under the Framework for Major Emergency Management in conjunction with the council's Co-ordination Centre in Portlaoise.
Laois Civil Defence issued the following statement on their facebook page
Last night finished a long few days for our volunteers who provided support to flood victims in Mountmellick and Portarlington along side Laois County Fire & Rescue Service and Irish Defence Forces. We would like to thank all our volunteers who put in huge amounts of hours to support the communities. Thanks also to Dublin Civil Defence, Kildare Civil Defence, Critical Healthcare, Tetra Ireland and Broadnet for the support during the week.
The above is an extract from an article Flood relief efforts continue in Laois - Emergency Times see link below for full article
http://emergencytimes.com/flood-relief-efforts-continue-in-laois/
Arial View from Laois Civil Defence Drone Unit. Pic: (Laois Civil Defence)
---